Mom confession: I hate messes. I don't like living in them, and I really don't enjoy cleaning them up.  It's one thing if I'm only having to deal with my messes–those can be bad enough.  But, at least I had the joy of creating it.  (Or, the lack of foresight.  Either way, clearly my responsibility.)  The problem is, life is full of messes.  Actually, not just full of messes, but very often, better because of them.
Therefore, we have a rule in our home: "It's okay to make messes.  You just need to clean them up."  My children definitely have the first part down.  They are all okay with making messes.  (We are still working at the cleaning up part.)  And, although I still hate messes, I do know that life really is better because of them.  It is more fun.  There is more freedom and laughter.  Things don't always look as good, but they feel better.  After all, it's hard to create a masterpiece without making a mess in the process!  And, what joyful discovery doesn't involve a few hairs out of place and smudges on your clothes?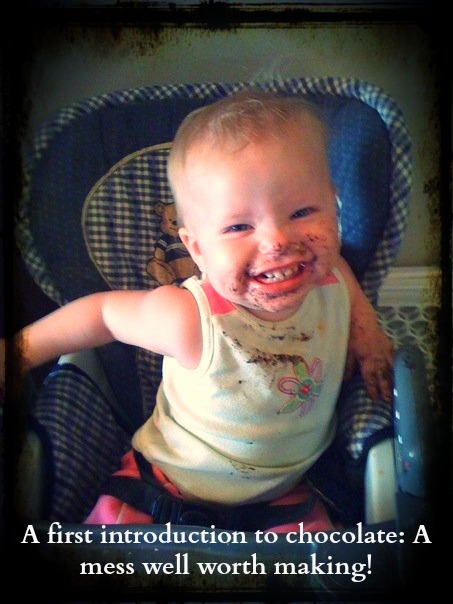 Something I have learned, as I have repeated the rule through the years (sometimes for the sake of the children, and sometimes to remind myself "Messes are okay.  Messes are okay…") is that this may be one of the most important lessons I teach my children.  Here's why:  Life is full of messes.  Of all forms.  Being okay with messes is a good life skill to have.  Being patient with yourself and others during those "messy" periods of life  is important.  The truth is, you won't always have it all together.  And neither will the people around you.  During those times a little patience, mercy and grace can go a long way.  Avoiding messes out of discomfort can cause you to miss out on some of the best parts of life.
It is important to not lose sight of the second part of the rule, however.  It's okay to make messes, but not to live a life with messes as your standard.  That is to say, you don't want to be comfortable constantly living in messes.  God created you for more than that.
People make messes, most of which are unintentional.  When that happens, don't be paralyzed by the mess!  Take responsibility for it.  Clean it up.  (This often requires humility, by the way.)  Facing a mess can feel overwhelming and takes courage, but you always walk away better for it–your conscious clear and your heart light.
I'm glad my home is a safe place for messes.  I'm better because of it.